Letter from the Director
Stockholm
Dear Colleague,
In 2015, the Nobel Museum hosted an exhibition entitled "Legacy", created in collaboration with the artists David Hodge and Hi-Jin Kang Hodge. The exhibition, explores the concept and meaning of the word legacy through the eyes of 18 Nobel Laureates, who in a video installation engage in a conversation on inspiration, role models and the value of passing something on. The legacy that Alfred left was an encouragement and a call for hope. Nobel was against inherited fortunes. His will was an ingenious way of solving this dilemma. The inheritance, in the form of a prize, would reward those who, "have conferred the greatest benefit on mankind".

Below, please find detailed information about the exhibition. If the exhibition is of interest to your museum, I would be happy to discuss the details with you. I invite you to spend some time with the information below and look forward to hearing from you.
Sincerely,
Olov Amelin
Museum Director, Ph.D.
A VIDEO INSTALLATION BY DAVID AND HI-JIN HODGE
(Legacy 15 channel, 110min)
(Hope 2 channel, 30min)
When we meet people, they influence us and we in turn influence them. Sometimes that influence can forever change how we see and perceive the world. The exhibition Legacy is about those traces that are left behind.
From the will of Alfred Nobel – a document that has left an enduring legacy in cultures far beyond the borders of Sweden – to the Nobel Laureates' own stories and reflections on the legacies that they both have left and been inspired by.
Legacy seeks to cause visitors to reflect on the legacies that have helped shape their lives. Most Nobel Laureates do their work far away from the spotlight, but they all share a common desire: They want to help us better understand the world, and how we can influence and change it for the better.
In another part of the exhibition, the artwork Hope is shown, where we get a sense of how the inheritance from the past can give hope for the future. The legacy that Alfred Nobel left was an encouragement and a call for hope. The problems that humanity is faced with will be handled and solved in new ways, by a new generation of problem solvers.
The exhibition also shows Alfred Nobel's last will and testament in public for the first time. Nobel was against inherited fortunes that he meant contributed to the laziness of humanity. The will was an ingenious way of solving this dilemma. The inheritance, in the form of a prize, would reward those who have made themselves worthy by way of their work.
BACKGROUND
The Nobel Prize was founded by Alfred Nobel (1833-1896). With the invention of dynamite, he had already taken his place in history. However, his greatest achievement would be his will, through which he established the Nobel Prizes. The first Prizes were awarded in 1901. In 1968 The Sveriges Riksbank Prize in Economic Sciences in Memory of Alfred Nobel was added. In all, nearly 900 individuals and organizations have been awarded the prize.

The Nobel Museum opened in 2001. Situated in one of Stockholm's most beautiful 18th-century buildings, its goal is to spread knowledge, create interest, and foster discussion around the natural sciences and culture through elegant design, modern technology, and creative learning and exhibition techniques.
THE INSTALLATION
THE QUESTIONS
Video artists David and Hi-Jin Hodge posed six questions to 18 Nobel Laureates. From their answers, they then created a conversational installation, a discussion that flows back and forth throughout the exhibition space. The visitor is invited into that conversation, experiences the ebb and flow of ideas, and hopefully leaves with a heightened awareness of concept of legacy, and how our actions and the choices we make echo forward in time.
Who leaves a legacy?
Whose legacy do you respect?
Whose legacy was a major influence on your life?
What will your own legacy be?
Do we make our own legacy, or is it determined by others?
What legacy do you associate with this name?
THE LAUREATES
"My grandmother's legacy is something I want to continue,
because she embodies strength, dignity and principles."
– LEYMAH GBOWEE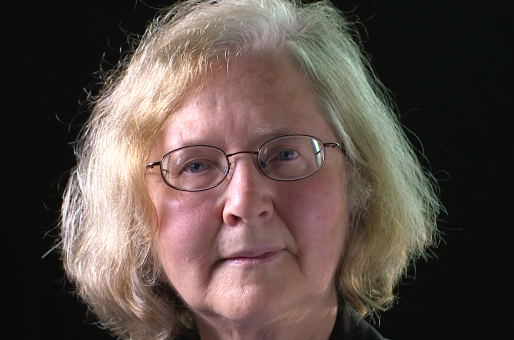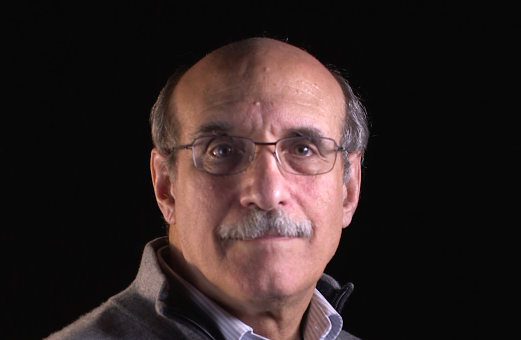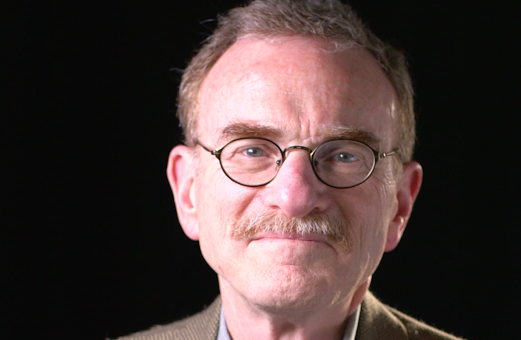 EXHIBITION FEES AND ARTIST'S COMMISSION

Exhibition fee: TBD - Fees will be based on the particular venue and the location (this will effect shipping fees)
Artist's commission: TBD
Fee includes: shipping, design costs, installation assistance, electronic equipment and backups, labels, and wall text.
Insurance: the exhibition fee covers travel insurance. Any other additional insurance to be covered by the venue.
Security: No specific requirements other than general security for the equipment.
Project goals:
1. To attract the visitor's attention to the concept of legacy
2. To create a significant, stimulating experience for a mixed, international audience.
3. To help people of all ages and backgrounds find meaning in their everyday lives before, during and after the exhibition.
Educational programs: We are happy to help you develop a program or interactive learning tools as desired.
TRAILERS
Legacy Trailer
02:31 minutes
Hope Trailer
02:27 minutes
Legacy Installation Time-lapse
01:18 minutes
David Hodge and Hi-Jin Kang Hodge have created video installations for artistic exhibitions around the world. Their work typically blends editorial materials and innovative uses of technology to explore complex human and social questions. Above all, they create cohesive experiences that identify foundational principles and expand on them through multiple viewpoints.

They are a husband and wife and a filmmaker and video artist duo who are passionate about creating stories and connections with others. They are deeply concerned about the world and how we live in it. Through their art, they look for ways to make connections and produce joy, provocation, stimulation and inspiration.
ENGLISH AND SWEDISH EXHIBITION CATALOG
CREDITS
Artists
David & Hi-Jin Hodge
Laureates
Paul Berg
Elizabeth H. Blackburn
Martin Chalfie
Steven Chu
Leymah Gbowee
H.H. the XIV Dalai Lama
Roger D. Kornberg
Michael Levitt
Mairead Corrigan Maguire
Mario J. Molina
Douglas D. Osheroff
Martin L. Perl
Alvin E. Roth
Myron S. Scholes
Randy W. Schekman
George F. Smoot
Thomas C. Südhof
Jody Williams
Ahmed Zewail
Curator
Karin Jonsson
Graphic design
Ehrling Braghfors & Ulf Sandberg, Grow
Composer
François Houle
Installation
Technical installation, light & sound Pontus Jönsson & Transpond Presentationsdesign
Textiles Arenatextil
Carpentry Sten Lindgren Jenny Lignell Erik Höste
Blacksmith Peder Wolfbrandt
Prints Big Image ABA Intercopy Printglas
Photographs Private Corbis Scanpix Emilio Segrè Visual Archives
Translations Accent Språkservice
Special thanks
Bill Viola and Kira Perov for the footage of H.H. XIV the Dalai Lama
Joseph Shepter
Harold Fethe
Tania Ketenjian
Samsung for product support

The exhibition was produced in partnership with EF